Paver Patios & Hardscapes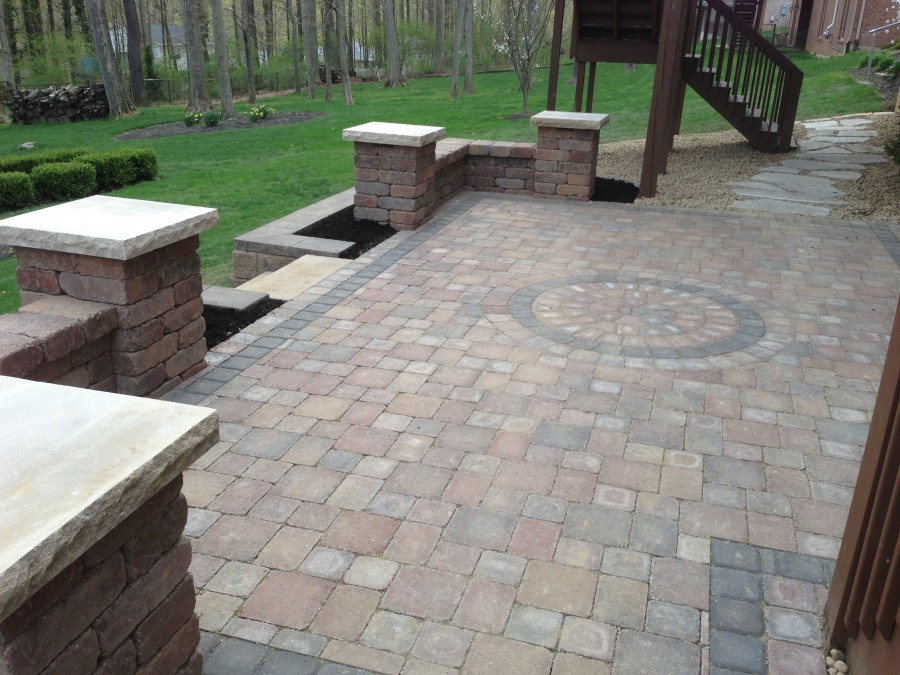 Paver Patios
Beavercreek Landscaping has been installing paver patios in the greater Dayton area since 1976. We have put in many types of patios from brick to stone. There are so many options today from colors to textures, we are sure we can find the perfect patio for your space. Please take a look through our gallery of paver patios and stonework to find some new ideas for your home.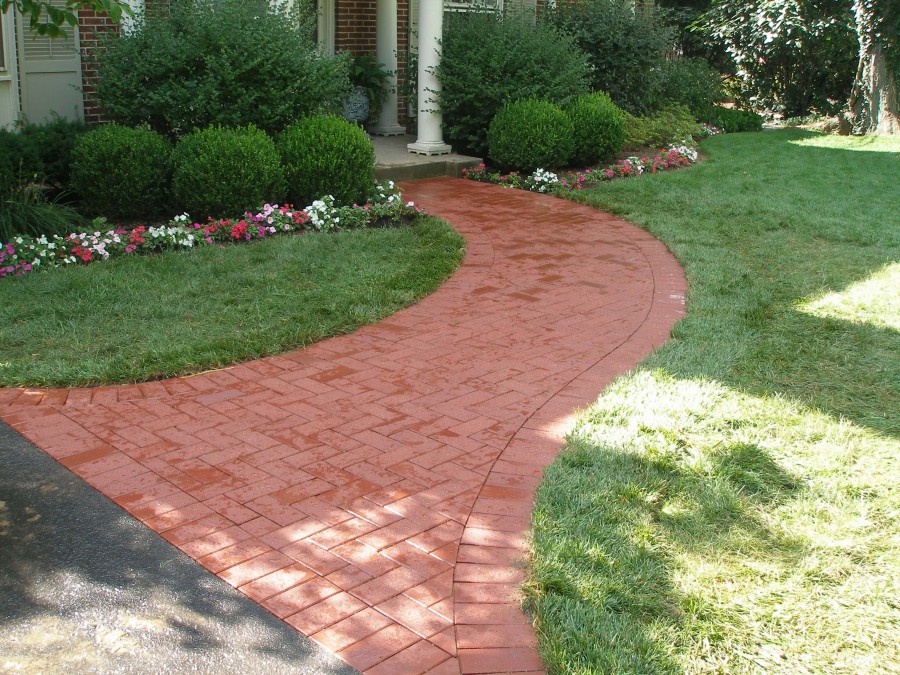 Walks
Paver walkways are a great way to welcome someone to your home. The patio on the left was done with bricks to match the house. There are so many options when it comes to walkways the possibilities are endless. In some cases, we are also able to cap your existing step to make your new walkway seamless from the drive to the front door. You can check out our stonework gallery to also see some fantastic flagstone walkways.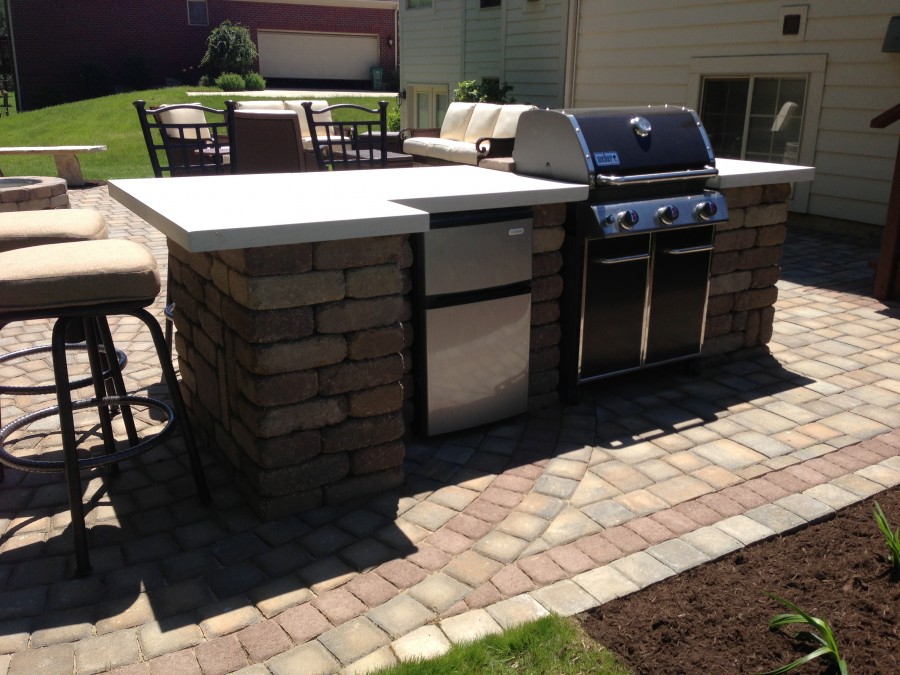 Outdoor Living Areas
Outdoor living areas are becoming increasingly more popular. People are wanting to spend more time outdoors in the summer and fall. Since you are spending more time outside why not move your bar and fridge outside also. This bar to the right has electric for the refrigerator, a built-in grill, and landscape lighting under the countertop. The counter is also big enough for three to four people to sit at and still have plenty of room for the cook at the grill.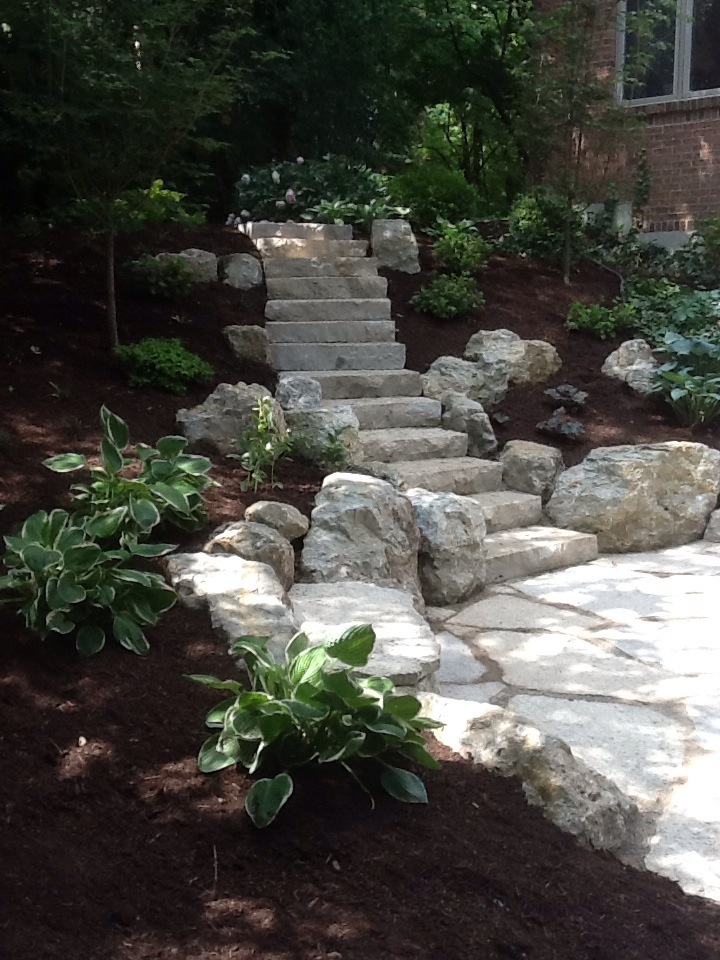 Stone & Boulder Retaining Walls
Stone boulder retaining walls are a very natural way to hold back soil compared to man-made retaining walls. They create a more level space for you to work with and seem to blend into the landscape as if they have been there for years. In the picture here on the left, we used boulders to help hold the hillside back and get a flat area for the stone patio. The boulders can weigh between 200-1000 lbs. so you can rest assured the stones will be there for years to come.  
We also use stone outcroppings which are as heavy as boulders but more rectangular and flat. Outcroppings are great for natural stairways or for sitting walls around a patio. There are pictures of both types of stones under stonework in our gallery.