Seeding and Lawn Restoration
Beavercreek Landscaping has been seeding and performing lawn restoration in the Dayton area since the beginning. Over the years, we have acquired many different types of equipment to aid in seeding your lawn. All of the machinery allows us to do a fast, professional lawn restoration. From a Harley Rock Rake, straw blower to a Land Pride Primary Seeder, we have the tools for seeding a small front yard to many acres.  
Weather is the biggest factor for seeding lawns. Between August 15-October 1 is the best time period to seed. The fall has cool temperatures and continuous rain which is the perfect climate for growing grass seed. If you can get seed planted in these six weeks it has the best chance to grow and get rooted for the winter. Then in the spring, the grass will grow a little more to survive the dry summer. We are able to seed any time of the year and with proper care, your yard will thrive but in best time is in the fall.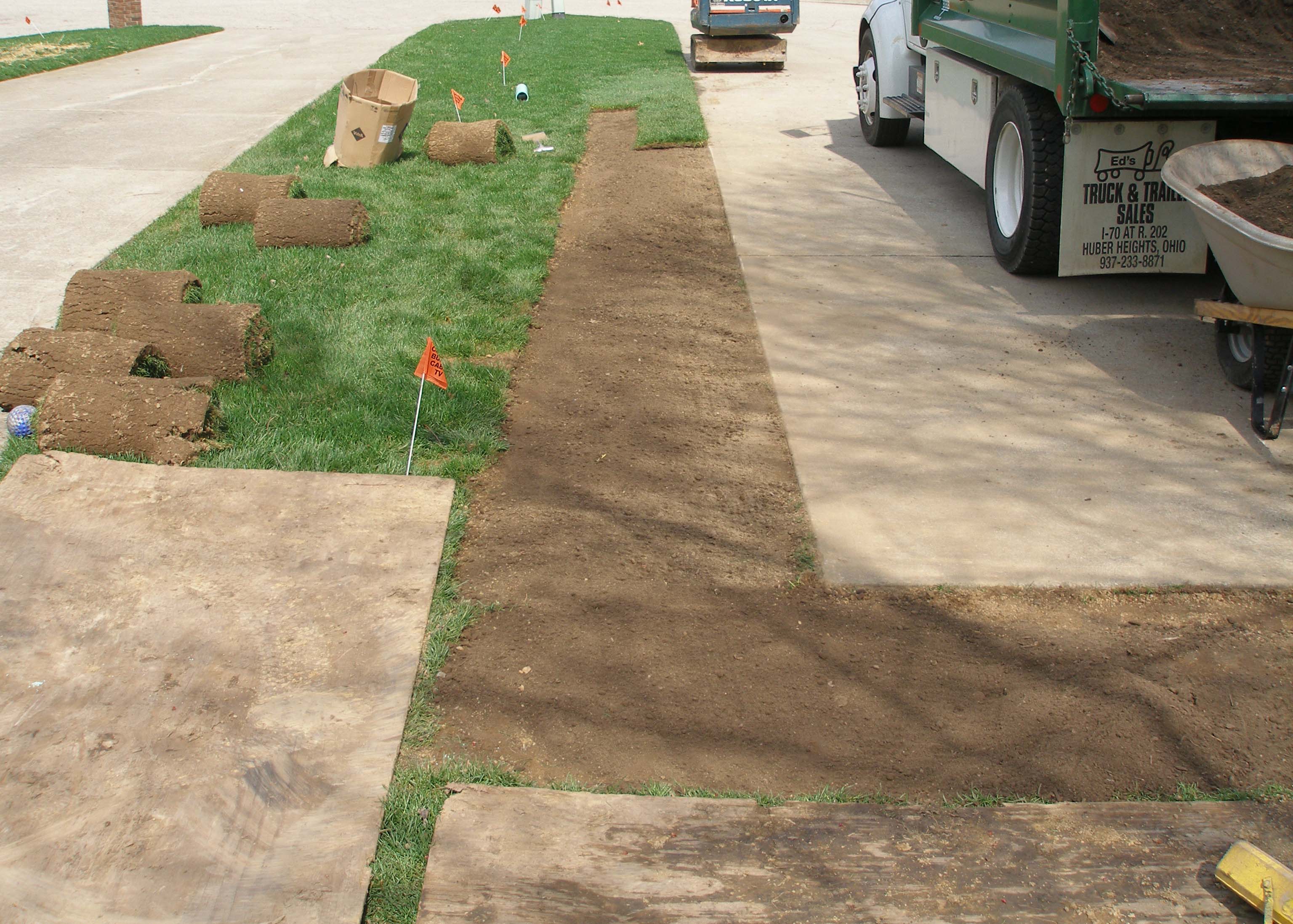 Sod
Beavercreek Landscaping also installs sod in the greater Dayton area. We would first make sure your yard was flat and free of large rock or clumps of dirt. Topsoil can also be added to the site to fill in any dips or low spots in the yard. Once the final grade of the yard is finished we lay the sod. The most important thing with sod is to water and keep it moist. If you are able to water the sod and take care of it, sodding can be done at any time of the year until the ground freezes. You can view images of sodding in our gallery.